Yuu Skin: Everything You Need to Know About Our New Advanced Skin Clinic
---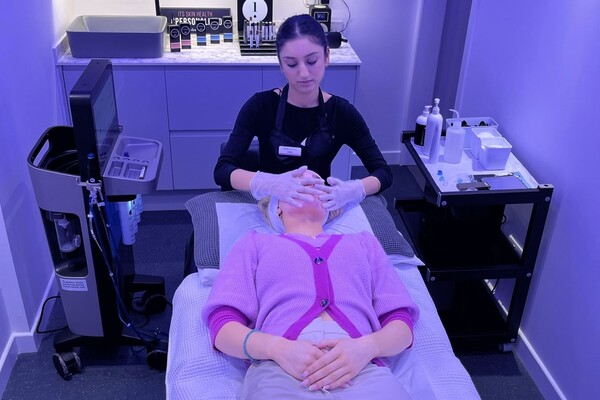 22 September 2023
We are thrilled to unveil our latest venture, Yuu Skin!
Situated close to our Yuu Beauty salon in Edinburgh, our new advanced skin clinic specialises in treating skin concerns. Yuu Skin represents a significant step forward in the world of skincare, offering you a range of clinical and advanced treatments in a state-of-the-art clinic environment.
Read on for everything you need to know about our new advanced skin clinic, Yuu Skin.
Who Is Our New Skin Clinic For?
At Yuu Skin, our primary focus is on helping our clients address a wide array of skin conditions. Whether you're dealing with skin tags, pigmentation issues, seborrheic keratosis removal, thread veins, or cherry angioma, our skilled and qualified team is here to provide you with effective solutions.
Our Treatments:
While at our Yuu Beauty salon, we offer CACI treatment, DermaQuest Resurfacers and Microdermabrasion facials, at Yuu Skin we also have an exciting new range of advanced skin treatments available, with more coming soon!

HydraFacial Skin Treatments:
Experience the benefits of the latest HydraFacial Machine, Syndeo, designed to give your skin a refreshed and youthful appearance.

Dermapen Microneedling:
Rejuvenate your skin with this advanced dermapen treatment, designed to stimulate collagen production and improve skin texture.
DermaQuest Skin Peels:
Peel away imperfections and reveal smoother, more radiant skin with our DermaQuest skin rejuvenation treatment.
CryoPen:
Say goodbye to skin imperfections with our cutting-edge cryotherapy treatment.
Vein Away:
Target and reduce the appearance of veins with our thread vein treatment to enhance your skin's overall appearance.

Who Will Be Providing These Treatments?
All our friendly faces at Yuu Beauty have gone through extensive training to provide the advanced skin treatments available at Yuu Skin. Our beauty experts will also provide you with a comprehensive consultation prior to treatment to discuss any concerns and assess which treatment is most suitable for you.
Long-Term Skin Health
We believe in taking a proactive approach to skin health, and at Yuu Skin, we offer long-term programmes tailored to your individual needs, skin type and skin condition. We also believe that combining these programmes with the right skincare products will optimise your results and help you maintain healthy, radiant skin.
Book Your Appointment Today
Ready to embark on your journey to healthier, more beautiful skin? Booking an appointment at Yuu Skin is quick and easy.
Simply click here to schedule your visit and start your path to a radiant complexion.
Back
Featured
in




Fancy 10% Off?
Join our mailing list and get 10% off products, plus you'll get all our latest news, offers and tips so you never miss out.
Sign up to our newsletter today.