IPL Hair Removal
---
Intense Pulse Light Therapy
(IPL)
Excess body hair is a common complaint from our clients.
Our versatile IPL service provides safe and effective hair reduction for the face and body and all our therapists at Yuu Beauty are professionally trained with IPL technology. We want you to have the best IPL treatment for your skin type, which is why we use Formatk 'All-in-One' Ground-breaking technology that offers IPL and a range of other skin and nail perfecting treatments.
Why Choose IPL for Hair Removal?
100% Safe
Long Lasting Results
Minimal Pain
Most Effective Form of Hair Reduction Available
Tailored IPL Treatment Preferences to suit you
Specialist Consultation with our Qualified Therapists
Find out more Below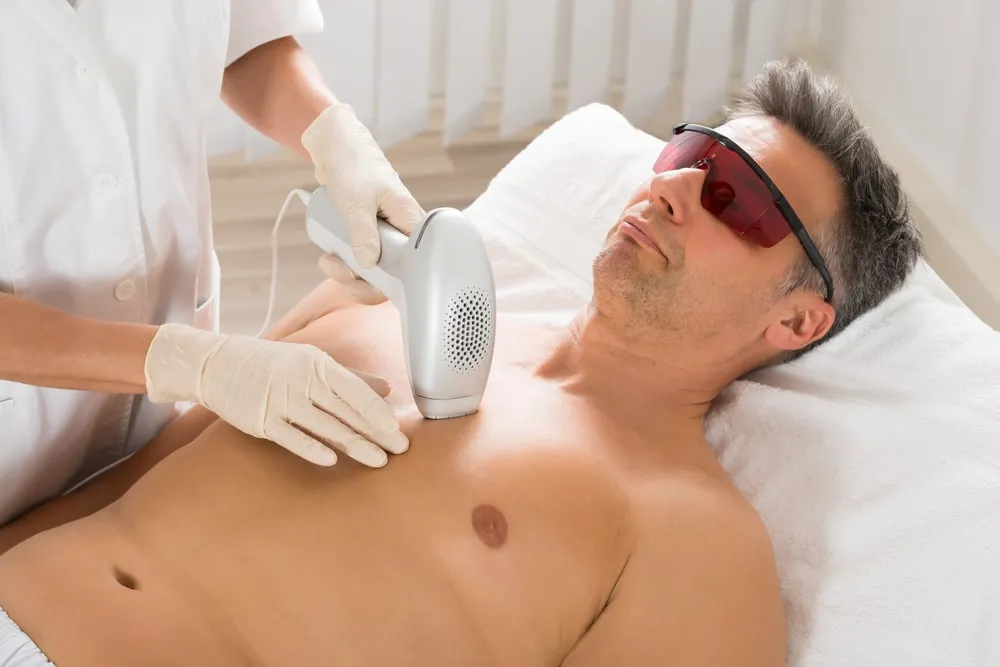 Treatment Pricing
Many clients hesitate when considering IPL treatment due to anticipated high costs. At Yuu, our IPL treatments are priced per session to help you manage your beauty budget. We do not expect you to pay in advance for a course of treatments - all we ask for is a small deposit, redeemable against a future booking. If you're tired of other hair removal methods, then IPL is one affordable luxury you can't afford to miss!
Women - Treatments per session
Men - Treatment Per Session
Patch Test
Please note: an essential patch test at the cost of £20 must be carried out prior to any treatment to determine IPL effectiveness and suitability for your skin. This cost is redeemable against the purchase of future IPL treatments.
Book your patch test
How does IPL work?
This non-invasive treatment uses high intensity pulses of light to target hair follicles, causing hair to fall out and prevent re-growth.
What's the difference between IPL and laser hair removal?
Although IPL works like a laser, in the way that light is converted to heat to penetrate and damage hair follicles, IPL uses a different kind of light technology, and emits multiple wavelengths.
Is IPL Painful?
This varies from person to person but the pain is completely manageable. It can simply feel like a hot snap on the skin. Any pain experienced will be mild and short lived!
Is IPL Safe?
Yes! IPL hair removal is completely safe with high quality equipment and experienced, qualified therapists. Plus, because the treatment uses only light (no chemicals, radiation etc.) there's no damage to your skin and only the hair follicles are affected. There is no radiation, no UV rays or nasty chemicals involved.
Am I suitable for treatment?
IPL is most effective on paler skin with brown or black hair and can be done on most parts of the face and body. IPL hair removal is unfortunately ineffective on blonde, red, grey or white hair or very dark skin. Our Soprano Titanium Laser Hair Removal is more advanced, however, so if you aren't suitable for IPL, Soprano may be a better option for you.
What do I need to know before treatment?
Shave the intended area of treatment up to 48 hours before treatment. Remove any fake tan and let a natural tan fade. Clearly state to your therapist if you are on any medication, as certain medicines can have contra-indications.
What do I need to know post-treatment?
Wear an SPF 30+ (with zinc) after and during your IPL hair removal treatments. Any skin directly exposed to sunlight after the treatment can be damaged. Plus, no waxing, bleaching, threading, plucking or epilating in between sessions.
Before & After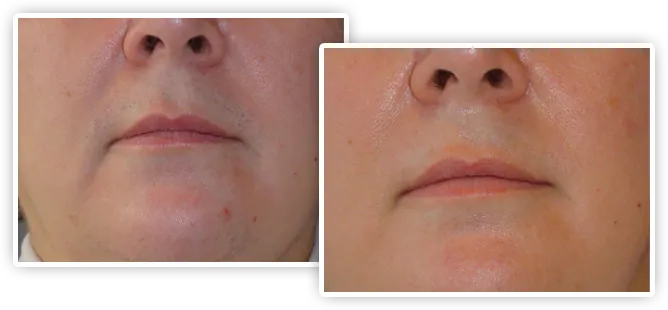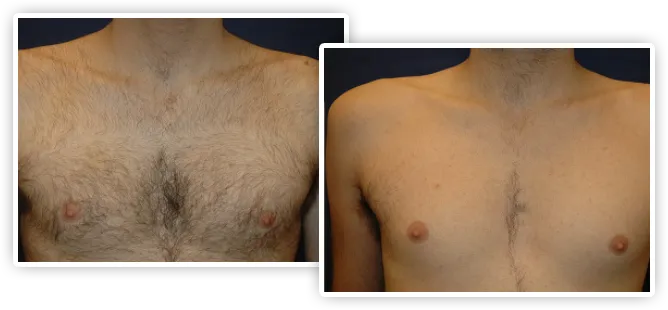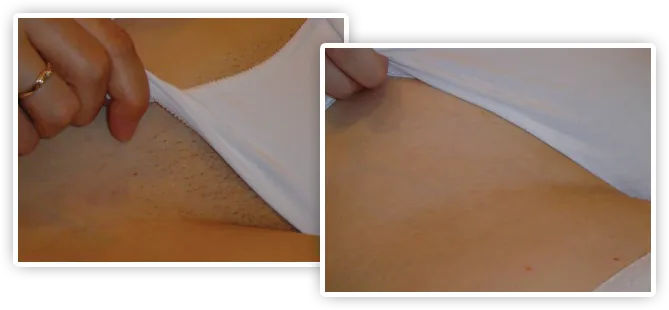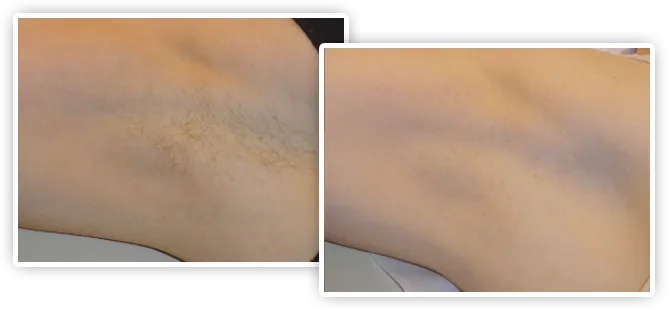 Featured
in




Fancy 10% Off?
Join our mailing list and get 10% off products, plus you'll get all our latest news, offers and tips so you never miss out.
Sign up to our newsletter today.