HydraFacial: The Benefits Of A Facial In Winter
---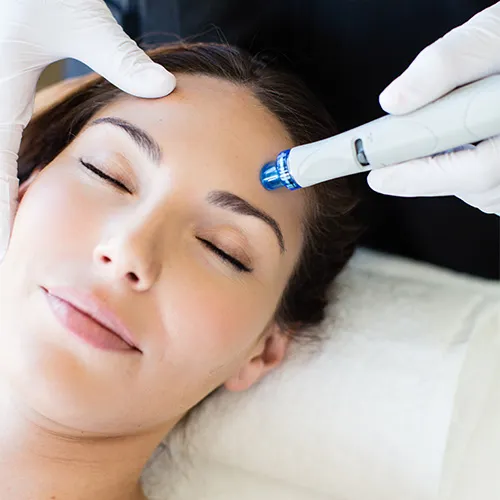 16 January 2023
Winter is well and truly here. As the weather changes and gets colder, wet and dull, our skin changes too - it can become dry and vulnerable to the elements. So, whilst you dig out your boots and winter coats, take a moment to think about updating your skincare treatments for the colder days and nights - the perfect starting point for this is a HydraFacial.

What is a HydraFacial?

A HydraFacial is a patented skin treatment that cleans away old skin cells, removes dirt deep within your pores, and then hydrates your skin with a special protein-powered serum. It's non-invasive with no harsh chemicals or dermabrasion yet it rejuvenates and refreshes your skin, leaving you feeling brand new!

What types of skin problems can a HydraFacial help to treat?

HydraFacial helps all skin types. Whether your skin is usually oily, combination, normal, dry, or sensitive.
The hydrating treatment improves the appearance of your skin and can help to address these common skin complaints:
Wrinkles and fine lines
Acne
Hyperpigmentation
Sun damage
Oily skin
Large pores
Dry skin
Thin skin
Ageing skin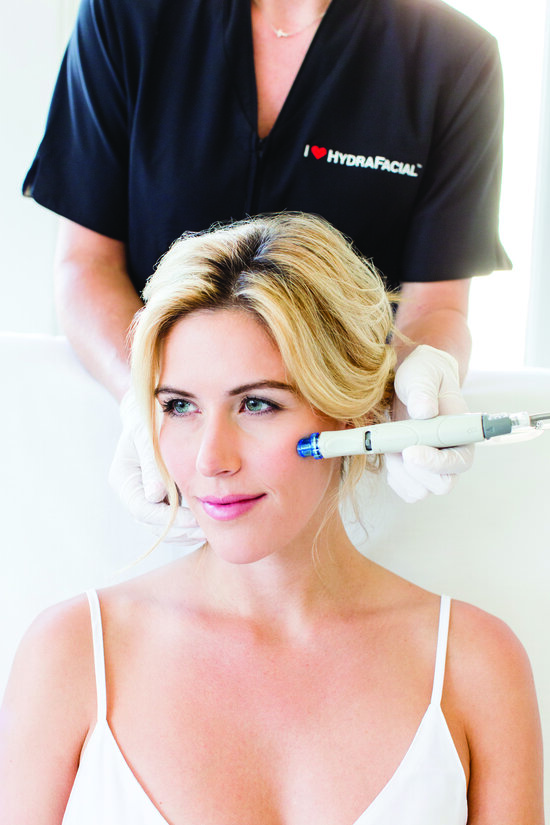 What happens during a HydraFacial treatment?

After your consultation, your therapist starts by using a small device that produces steam to open up the pores in your skin, using a patented nozzle, she then cleans and exfoliates your skin. The device acts like a vacuum to remove dead skin cells and anything else that could be hindering your skin and shouldn't be there.

Next comes the peel, which your therapist will customise for you, so you get the best possible results for your skin type. Depending on what you have, you may experience some mild tingling but this is completely normal and just means that the facial is doing its job.

Your face is then ready for the HydraFacial itself. Your therapist will deep cleanse your pores without irritating your skin so it's ready for some serious hydration. Using the HydraFacial super serum boosters, your skin receives a burst of moisture, deep into your skin so the antioxidants, hyaluronic acid, and peptides can get to work.

The final step is moisturiser. A crucial stage delivered by your therapist to give you that long-lasting, healthy, radiant glow that we all love to see in the mirror.

This is your HydraFacial.

Back
Featured
in




Fancy 10% Off?
Join our mailing list and get 10% off products, plus you'll get all our latest news, offers and tips so you never miss out.
Sign up to our newsletter today.