How Can I Combat Dry Skin In The Winter? | Top Tips
---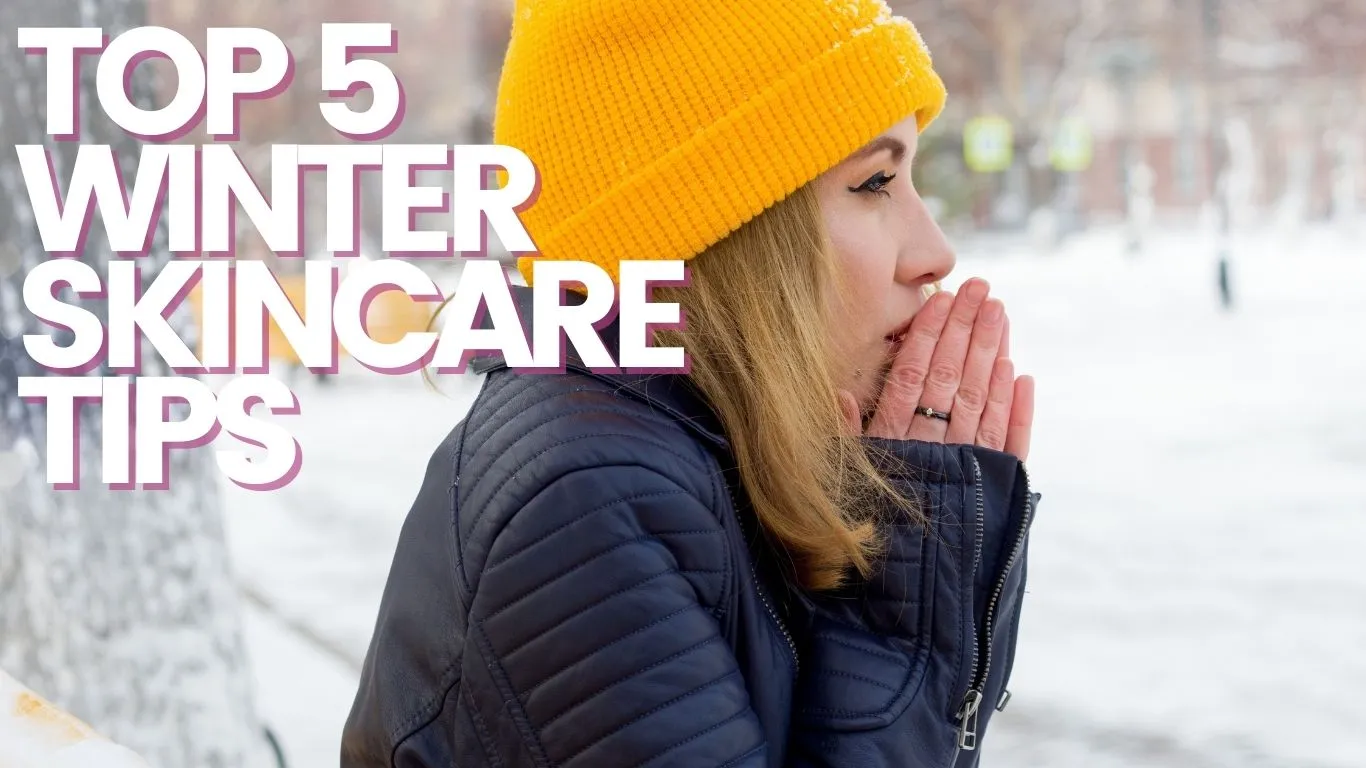 01 November 2022
Does anyone else feel like their skin is freaking out more than usual this winter? Well, you're not alone. From harsh winds and cold weather to cosying up with central heating, our skin is being pulled between extreme's during winter. We are left with dry, flaky, sore skin meaning we are more likely to break out.
But doesn't your skin feel like it's taking an extra beating this season? Add in the relentless irritation from wearing mandatory masks and it's no wonder many feel the same way. So let's put an end to it, agreed?
1. PULL BACK ON THESE PRODUCTS
Should I change my skincare routine in winter? YES! What worked for you during summer, won't necessarily work in winter. Assess what you are already using & see what you can switch out, or avoid temporarily. We need to balance hydration levels and soothe irritation, we suggest:
Stimulating Products like Retinol & vitamin C are skincare saviours when used correctly, but if you feel your skin is compromised just now, it's OK to pull back and give your skin the chance to heal its barrier & calm any inflammation.
Skin can get oily during summer so we tend to get into the habit of over-cleansing with foaming & soap like cleansers that can pull moisture and rid the skin of natural oils that help maintain its balance. Switch it up with either an oil, balm or milk-based cleanser.
Drop the scrub. Physical exfoliators seem like a great solution to our dry, flaky skin right now but they can make things worse for already compromised skin. Opt for a toner to promote a healthy cell turnover (see our suggestions further on).
2. WRAP UP - LAYER YOUR PRODUCTS
How can I improve my skin in winter? Wrap Up - the skin on our bodies needs extra layers during the colder months to protect its integrity therefore our face needs it too. Layering up on products ensures hydration will be maintained throughout the day & all the beneficial ingredients get their chance to be absorbed, this will in turn help strengthen the skin barrier. Getting spots around the jawline is common during winter, mostly due to scarves & coat collars constantly touching your face. Make sure you are cleaning these regularly, if you can see make-up on your caller, it probably needs a wipe.
3. GET A PROFESSIONAL OPINION
Maybe you have already tried changing products & still feel like your skin is suffering, why not chat to someone qualified who spends their working day solving these problems? Letting a pro give you a good inspection will result in constructive, tailored advice. A skincare expert will recommend products they have experience using & set you on the right journey for plump, dewy skin.

4. RE-ASSES YOUR SKINCARE KIT
Grab all your products, the ones you use, don't use, have never used & lay them all out in front of you. Put them into the following categories: Cleansers, Toners, Exfoliators, Serums, Oils, Moisturisers, Face Masks, Night Creams. Is there anything you can afford to add in? Perhaps you could switch your moisturiser for something richer in texture. Reach for that jar of creamy moisturiser you were saving for a rainy day, today is that rainy day!
5. WE GOT YOU, HERE ARE OUR TOP FAVOURITES
Taking the layering technique into account, we have curated our top favourites across both Dermalogica & DermaQuest ranges for each category, the aim is to maximise hydration and soothe irritation whilst protecting the skin's barrier. All products you see below are available in our Edinburgh Salon.
Moisture Masks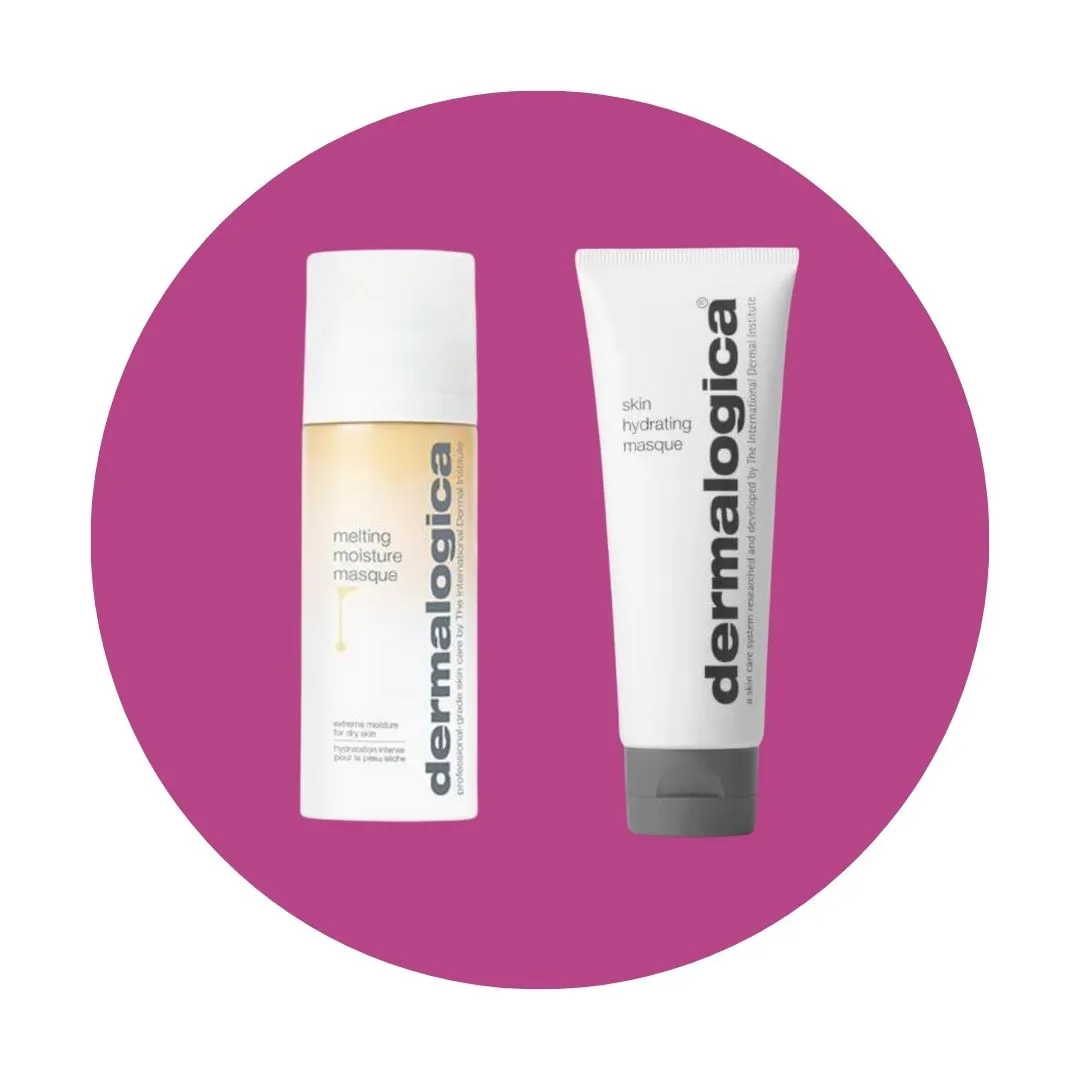 Melting Moisture Masque is activated by the skin's natural heat to deliver a soothing melting sensation to nourish and rehydrate. Rich in vitamins and micro-algae, your skin will be soothed and protected against the drying effects of winter & pollution.
Skin Hydrating Masque is the perfect remedy for dry, stressed skin. Hyaluronic Acid traps moisture with long-lasting effects.



Plumping Eye Creams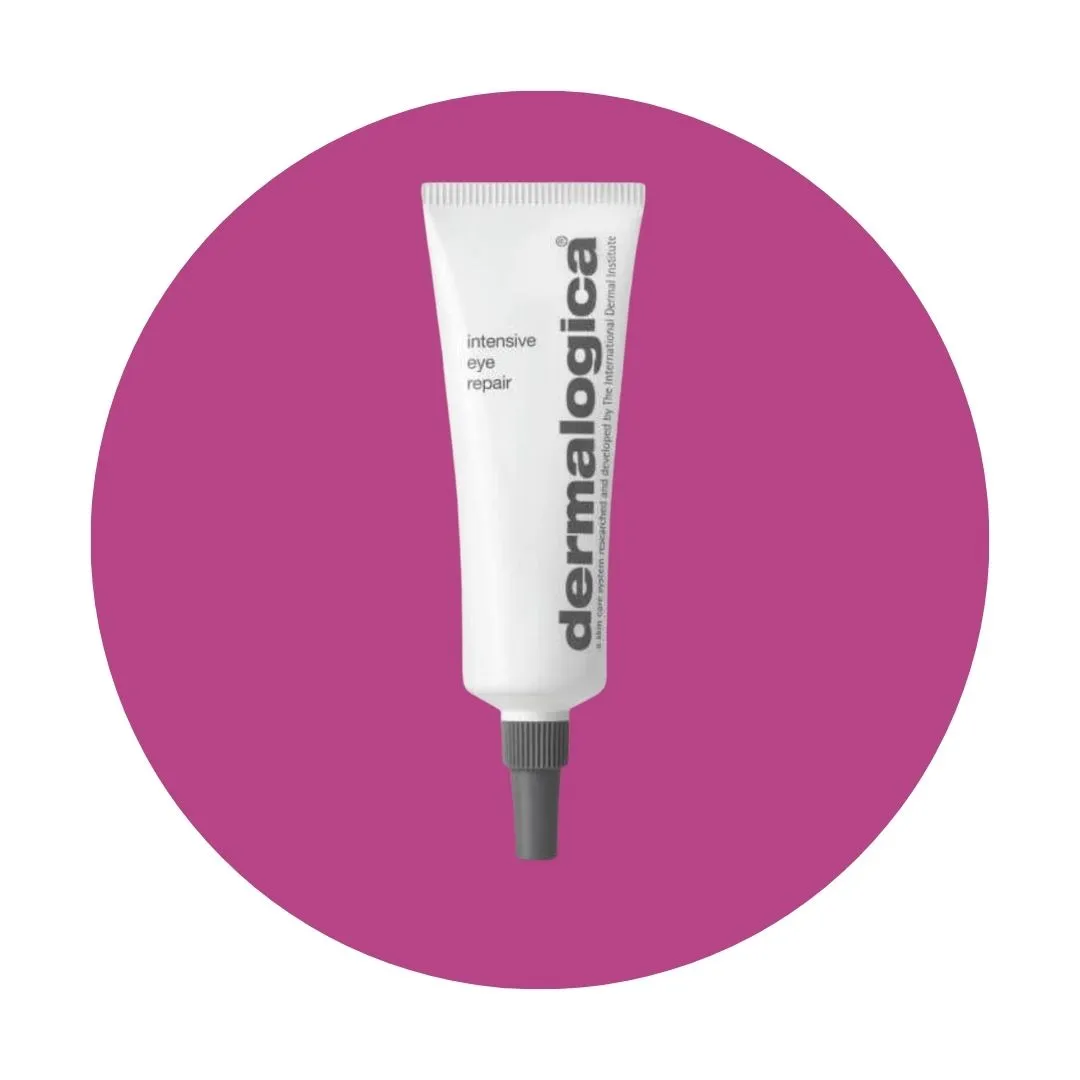 Intensive Eye Repair is a hydrating eye cream that targets dehydration lines. Vitamin A, Wild Yam Extract & B5 increase the skin's resilience around the delicate eye area.
Nourishing Night Ointments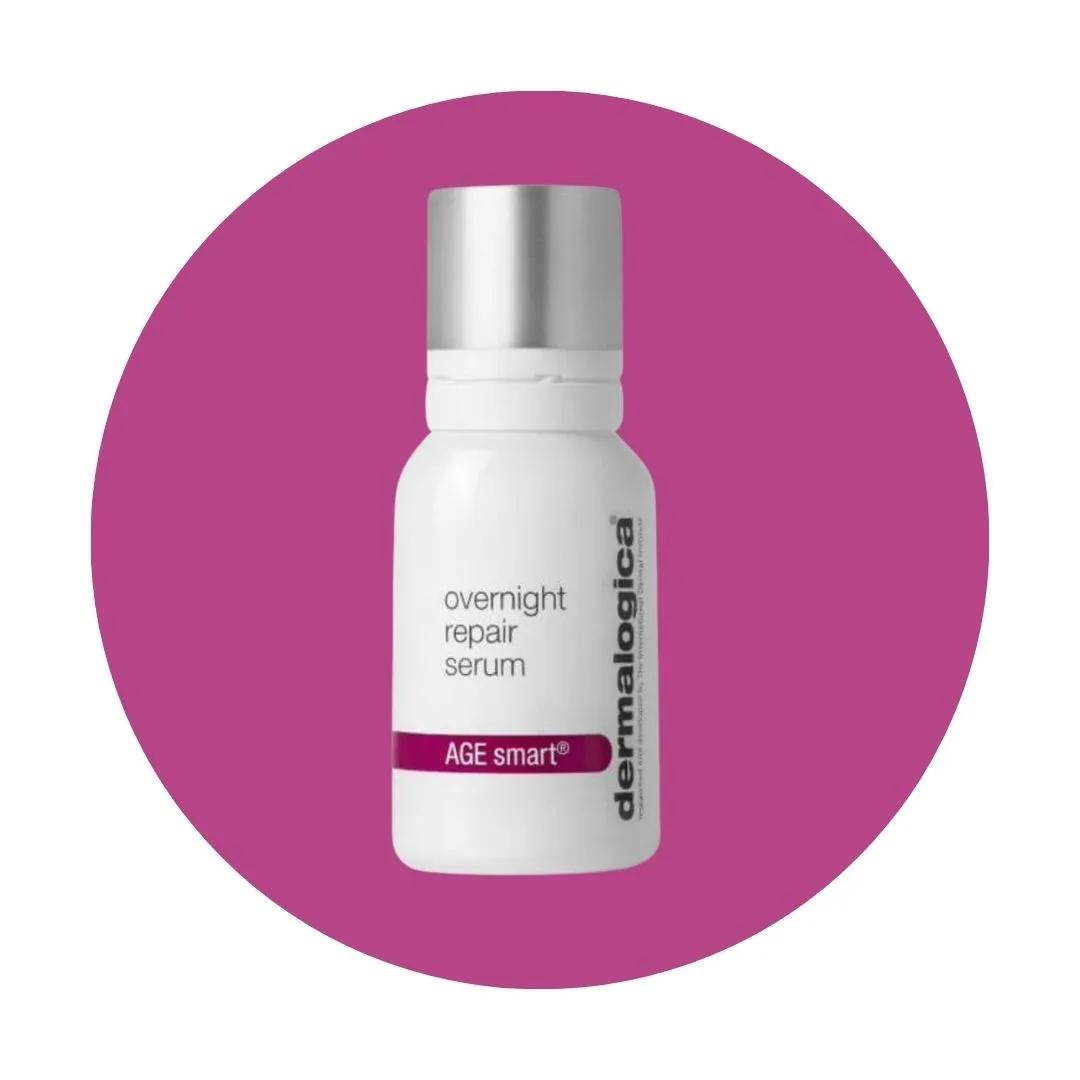 Overnight Repair Serum is packed with peptides, Argan and Rose oil, all of which increase skins luminosity and help fight against signs of ageing.


Comfort Day Creams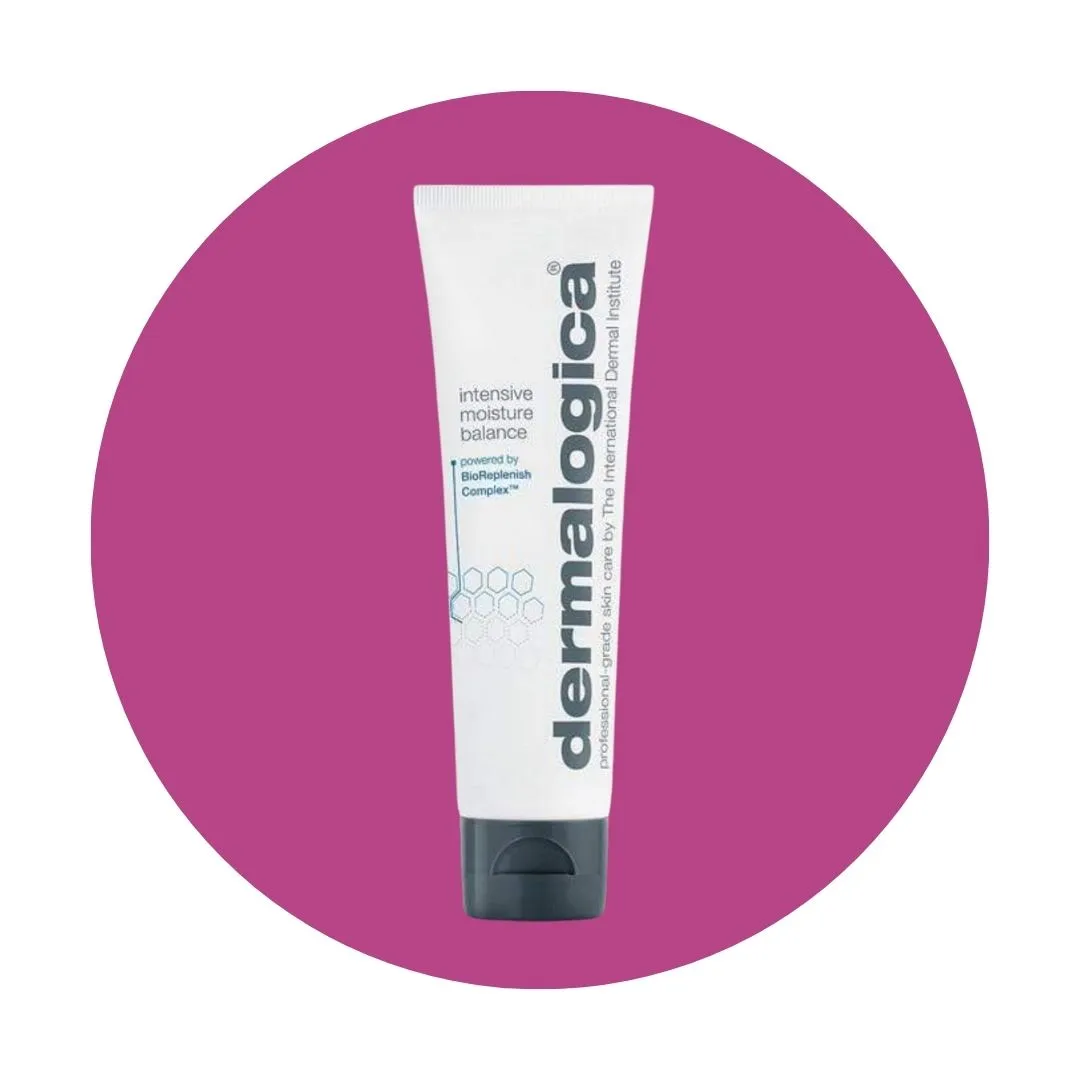 Intensive Moisture Balance is popular for a reason - Hyaluronic Acid and Aloe Vera lock in moisture whilst the BioReplenish Complex restores lipid balance to dry skin, supporting barrier recovery.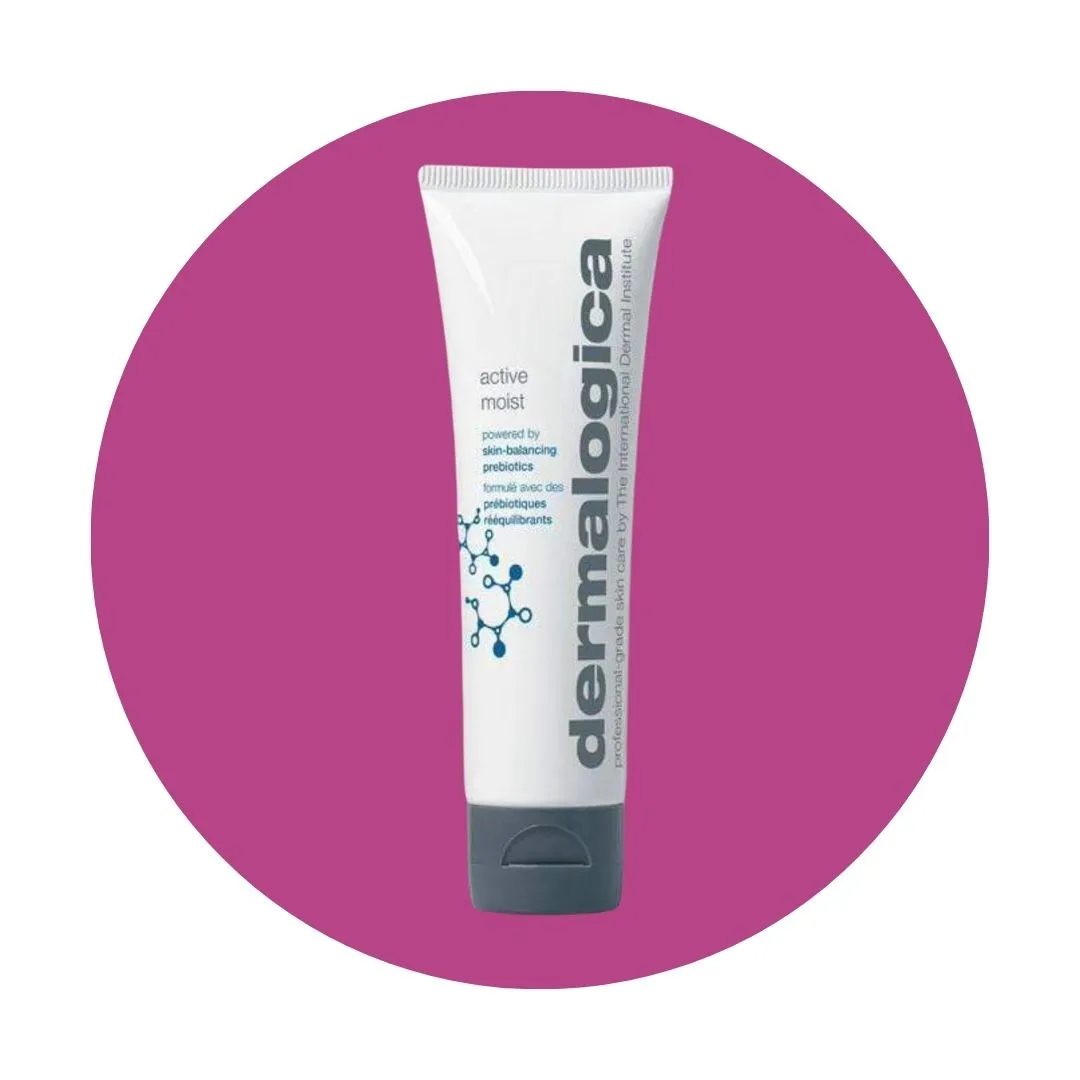 Active Moist is powered by skin-balancing probiotics. The combination of plant extracts improves the texture of the skin and fights against surface dehydration.


Nourishing Oils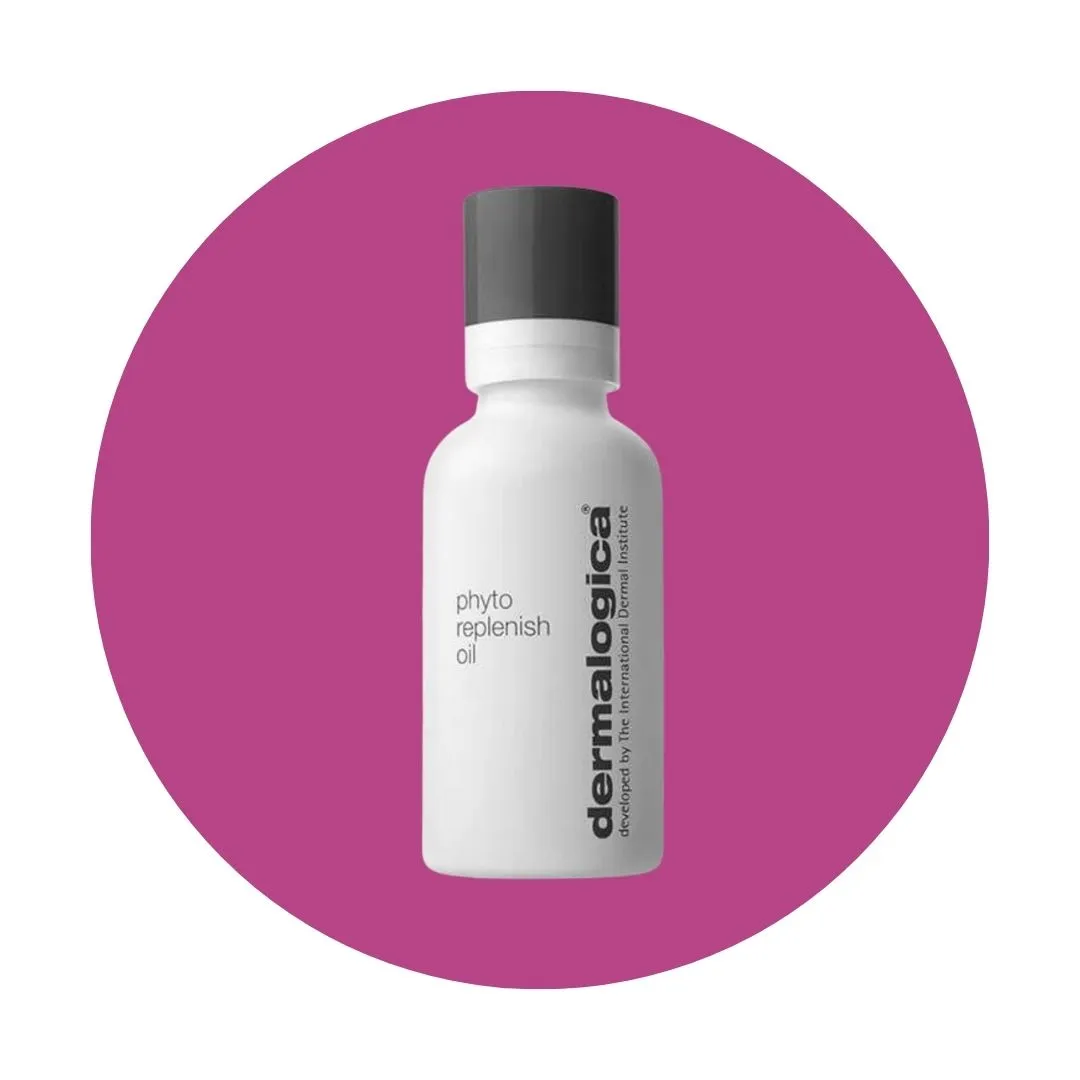 Phyto Replenish Oil is a must if you dream of dewy skin. The light formula absorbs rapidly into the skin while replenishing protective lipids that restore the skin's natural barrier. Chia Seed Oil and Orchid Flower smooth visible lines and lock in moisture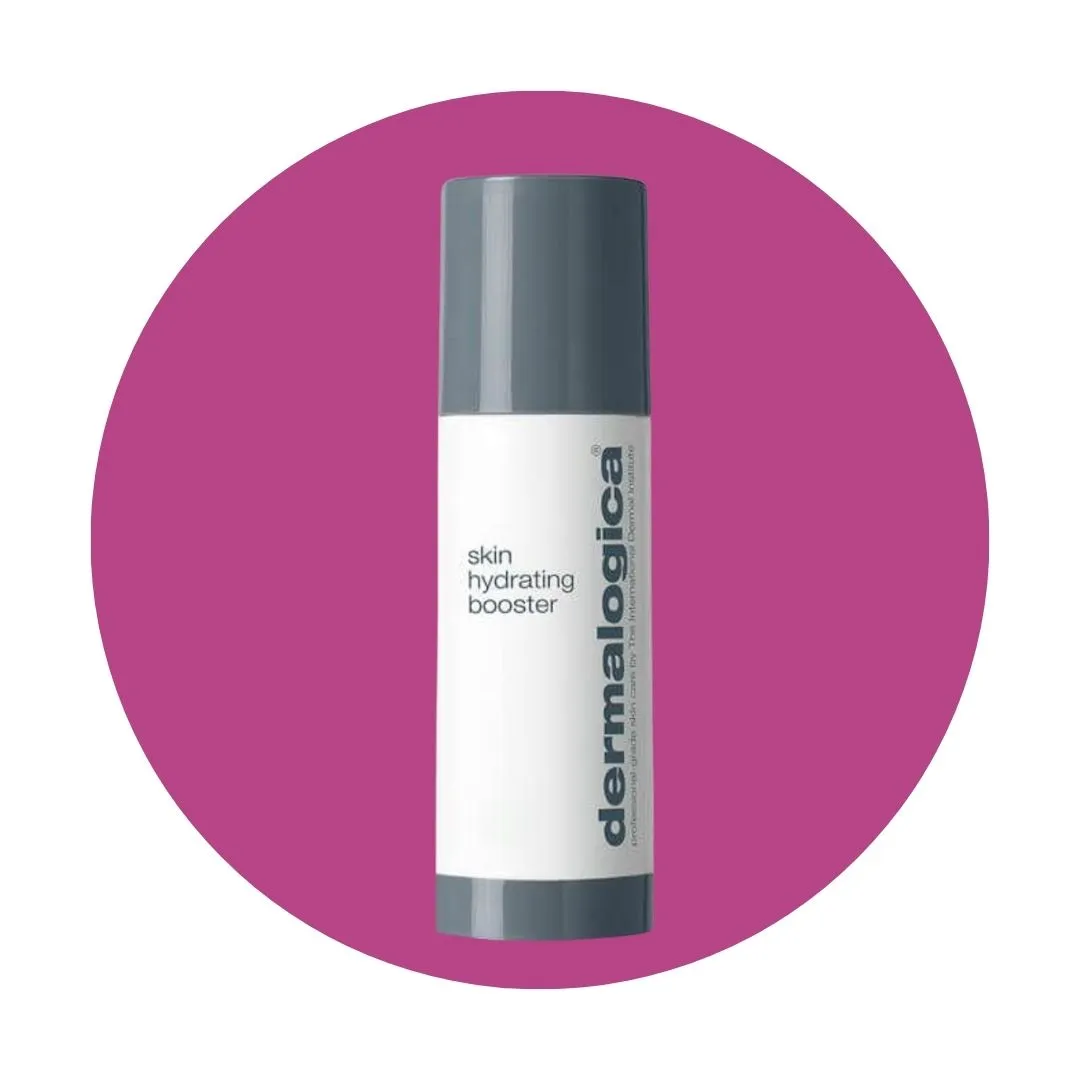 Skin Hydrating Booster packs a punch when it comes to hydration and minimising dehydration lines. An essentially this winter, this will relieve any dryness & bring balance to the skins' moisture levels.


Quenching Serums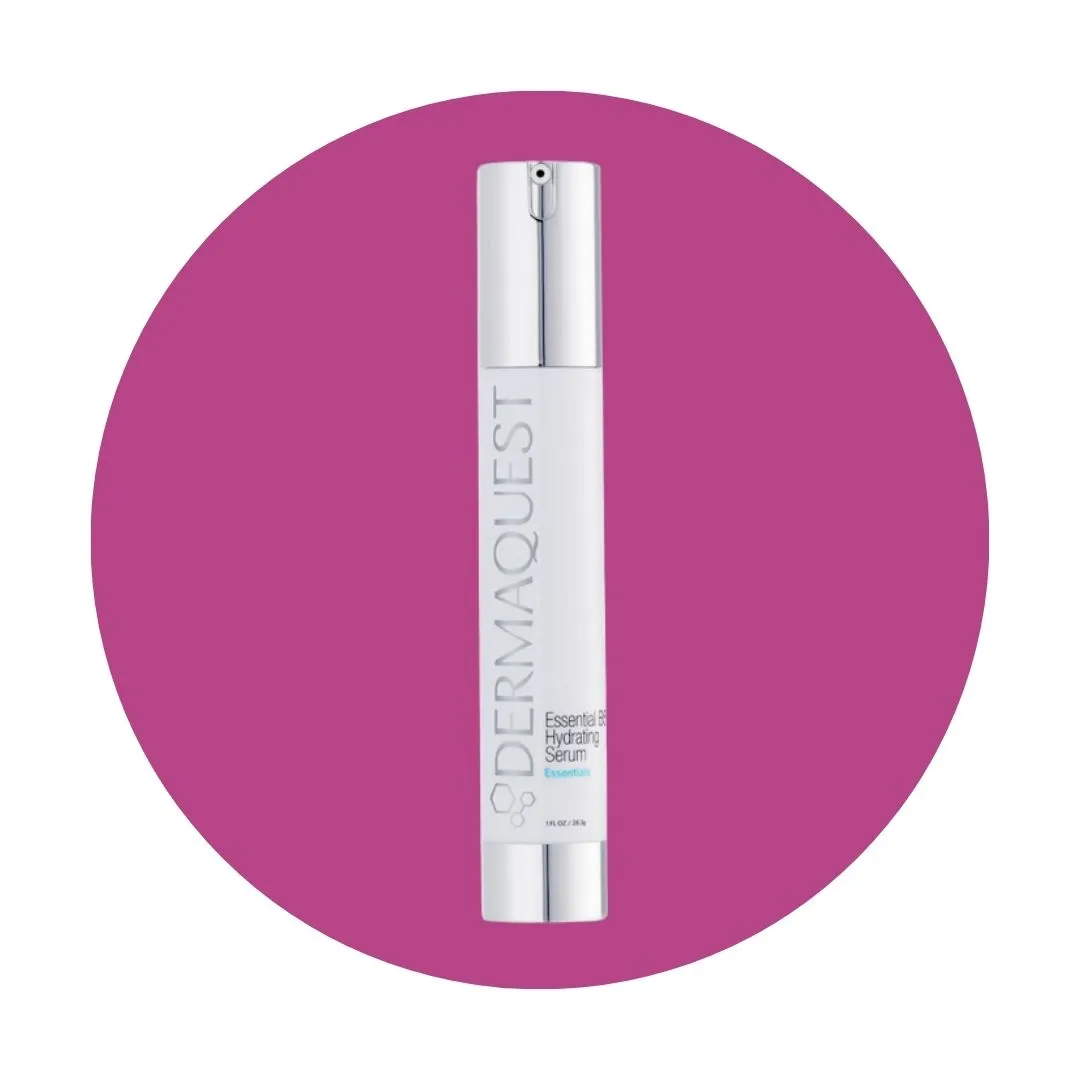 Essential B5 Hydrating Serum is the favourite amongst our Skin Experts and for good reason, it contains 50% Hyaluronic Acid Solution and 0.1% Ferulic Acid which penetrate deep into the layers of the skin with optimal absorption. A must-have in your skincare kit if you ask us.


Softening Mist Toners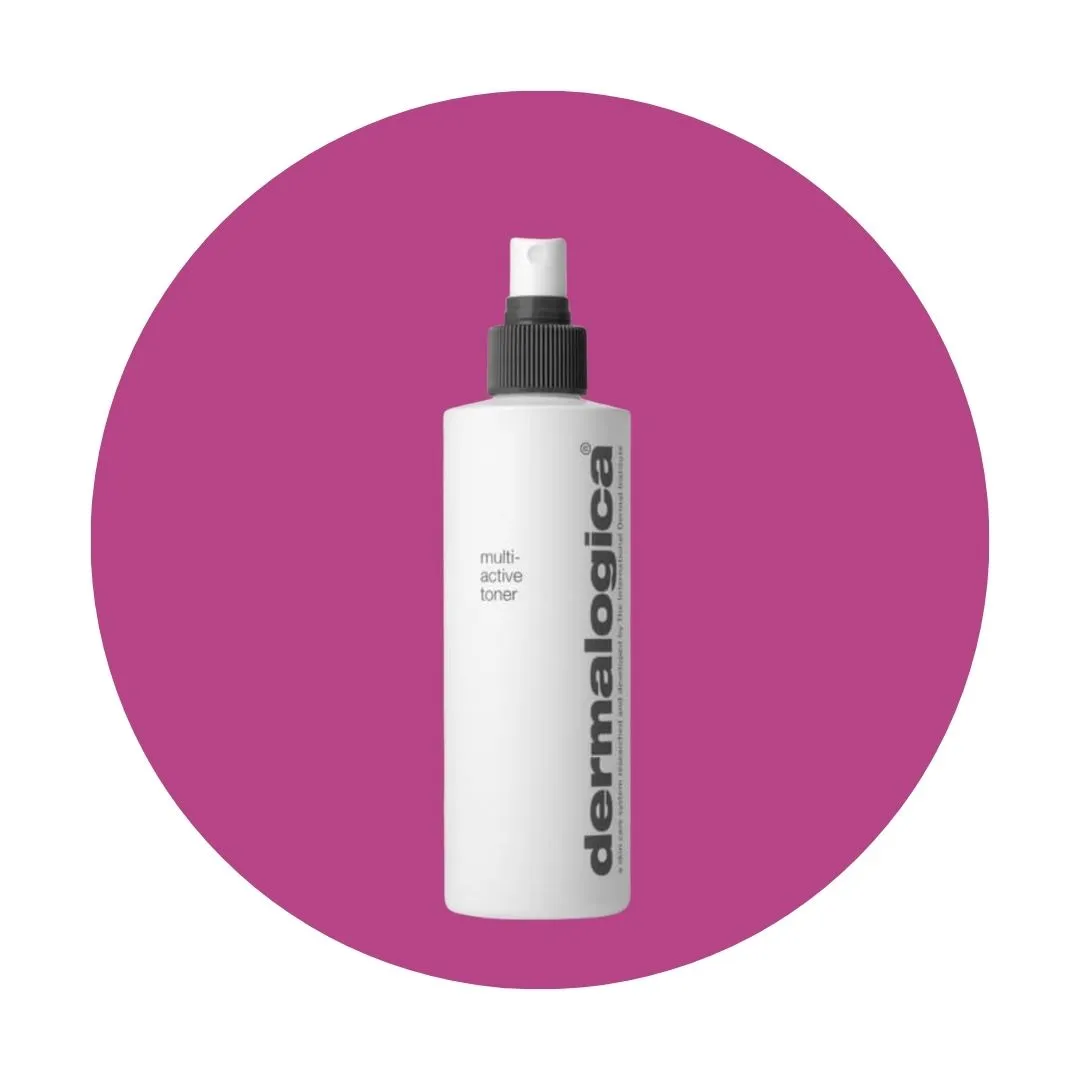 Refresh and Prep your skin with Multi-Active Toner by Dermalogica. The moisture-binding humectants help condition the skin for proper moisture absorption.

Clear Cleansers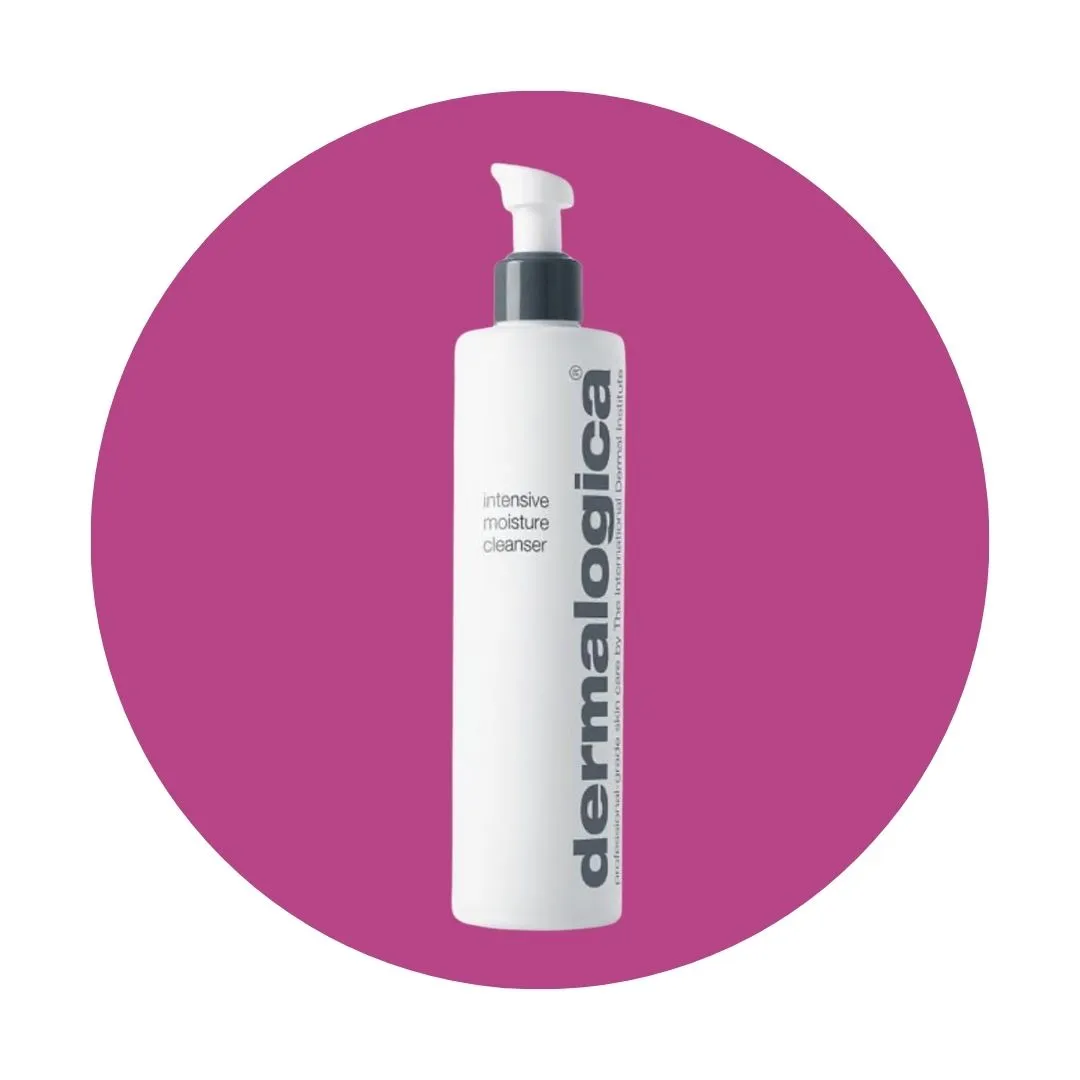 Intensive Moisture Cleanser is an asset to your skincare kit this winter as the BioReplenish Complex removes impurities while actively nourishing dry, depleted skin. A great option for a second cleanse, this will ensure the skin's barrier is protected with its lipid enriched formula.



Precleanse Oil or Balm melts away impurities and make-up without stripping the skin of its moisture. Ideal as a first cleanse, the oil melts away excess sebum, sunscreen, and environmental pollutants. We suggest following with the Intensive Moisture Cleanser.
Need a little help to get started? Book a facial with our award-winning therapists then follow our skincare advice to keep your skin hydrated, soft and healthy.
Choose your facial here!
Back
Featured
in




Fancy 10% Off?
Join our mailing list and get 10% off products, plus you'll get all our latest news, offers and tips so you never miss out.
Sign up to our newsletter today.