Skincare Tips from Winter to Spring
---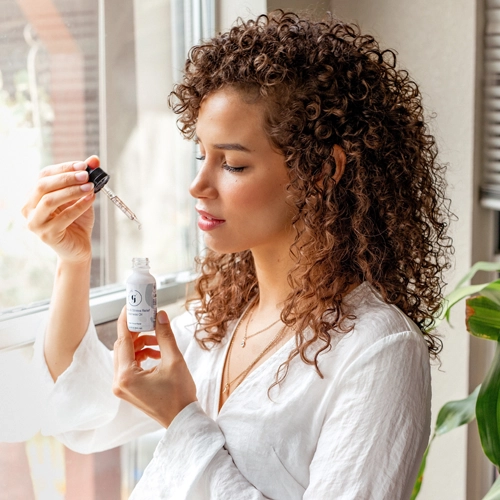 13 March 2023
It's no secret that maintaining the right skincare routine is important for achieving healthy, vibrant skin, and as the seasons change, so must our routines. Whilst our skin requires extra hydration and moisture during winter to protect itself against the cold, dry air, it needs a different type of TLC during spring and summer.
Here are our top tips for transitioning your skincare routine into Spring…
Tip 1
Don't over moisturise
Moisturising your skin provides a protective barrier against the harsh and abrasive elements that winter can bring. As we step into spring, when the weather warms up, and the sun makes an appearance, we need to change things around and swap the products we use to avoid over-moisturising, which can clog pores and cause skin problems. We recommend transitioning to a light moisturiser, with a thinner consistency to prevent oil-build up whilst still keeping your skin hydrated, soft, smooth and protected.

Tip 2
Exfoliate more often
When the weather warms up, we spend more time out and about. Fresh air is great for our skin – but it also increases our exposure to allergens, toxins, pollution and free radicals. Gently exfoliating once a day when the weather heats up will help keep your skin clear, radiant and blemish free.

Tip 3
Invest in products that have SPF in them
During Spring, the sun can deceive us. It can look like a summer's day, but we're met with a brisk cold air when we step outside. This doesn't mean that the sun isn't damaging our skin, however. UV rays are extremely potent, even when the weather feels chilly, and exposure to them is the leading cause of skin damage. Any product that has SPF as an ingredient will help protect your skin from the sun. For optimal protection, we recommend going for an SPF of at least 30, the higher the better.

Tip 4
Treat your skin to an Aveda facial
If your skin tends to break out during spring and summer, an Aveda Facial can restore balance and keep it healthy. The vegan and plant-based blemisher is customised to your skin, to combat your skin concerns. If you have blemishes, uneven skin tone, or oily skin, an Aveda Facial can work wonders. The ingredients are naturally derived from plants, 100% vegan and gentle on the skin.

Tip 5

Avoid heavy makeup

As with moisturiser, heavy foundations and concealers can clog up pores at the best of times. But mixed with warm weather and sweating, it creates the perfect environment for breakouts. We recommend sticking to powders over foundations during warmer months or picking a foundation with lighter coverage.

Need help achieving healthy, beautiful skin?
At Yuu Beauty, our mission is to make you look and feel your best. At our Edinburgh-based clinic, we provide a range of facials and skin treatments to do just that. Find your facial here, or book a consultation with one of our therapists.

Back
Featured
in




Fancy 10% Off?
Join our mailing list and get 10% off products, plus you'll get all our latest news, offers and tips so you never miss out.
Sign up to our newsletter today.