Yuu Beauty in Top 5 Beauty Salons in Edinburgh
---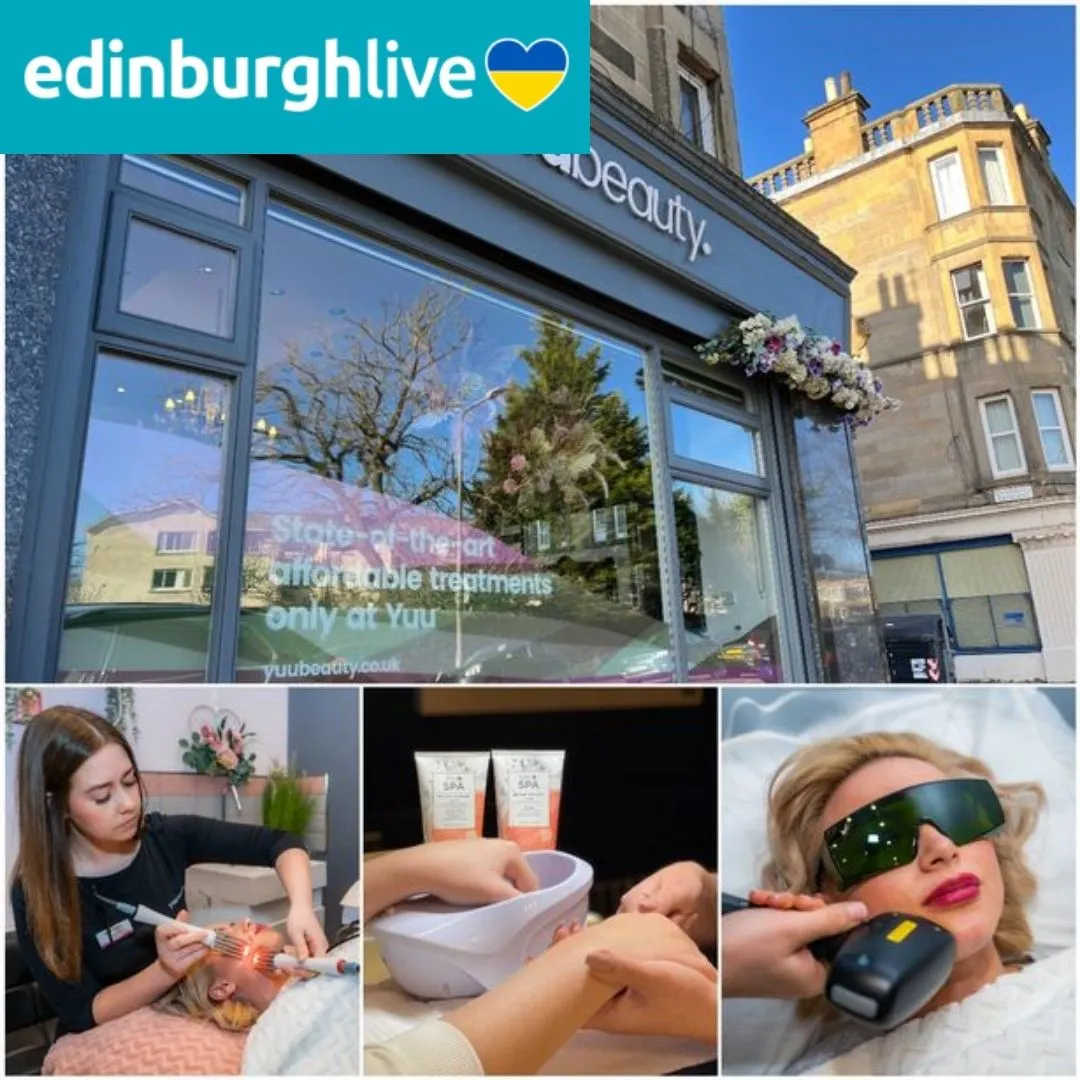 18 April 2022
We've been featured!
The reputable and one-stop-shop for the best of anything in Edinburgh, Edinburgh Live, released their latest article with a special feature on the Top Hair and Beauty Salons in Edinburgh for the latest cuts, trends and treatments, Yuu Beauty made the Top 5, with our sister salon Sobo Hair Boutique making the Top 10! We are very proud of this achievement, you can read more of the article below:
With spring just around the corner, now's a great time to refresh your look. Whether you just want to brighten up your colour, get a fresh set of nails, or want to completely revamp your style, here are some of the best salons that offer the top cuts, colours and trends for 2022.
4. Yuu Beauty
Edinburgh's most innovative salon, the award-winning Yuu Beauty offers specialised knowledge in advanced skin care treatments including CACI and Dermapen.
Using vegan and cruelty-free products such as Aveda, Yuu Beauty is committed to an eco-friendly salon experience.
Also offering the latest in hair removal technology, you're invited to book yourself in for a Soprano Titanium Laser Hair Removal Treatment – the world's best pain-free hair removal system.
Can't get enough of your beauty treatments? Yuu Beauty offers an exclusive Beauty Club for clients who love to be pampered. It's a monthly package with great benefits including exclusive discounts and free products. What's not to love?
Read the full article - https://www.edinburghlive.co.u...
Back
Featured
in




Fancy 10% Off?
Join our mailing list and get 10% off products, plus you'll get all our latest news, offers and tips so you never miss out.
Sign up to our newsletter today.