CACI Electro Cellulite Massage (ECM)
---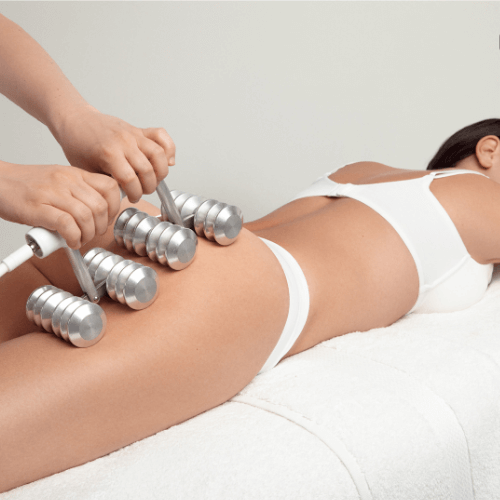 CACI Electro Cellulite Massage (ECM)
CACI ECM
25mins £35 | Course of 10 £300
The Electro Cellulite Massager gives instant lifting and contouring on the buttocks and toning of the thighs. This treatment will improve the appearance of cellulite & break down fatty deposits. It also stimulates circulation and lymphatic drainage, flushing toxins away for a smoother, dimple-free appearance.
Book Now
Featured
in




Stay in touch
Receive the latest news and offers on exclusive new treatments, packages and more into your inbox!
Sign up to our newsletter today.