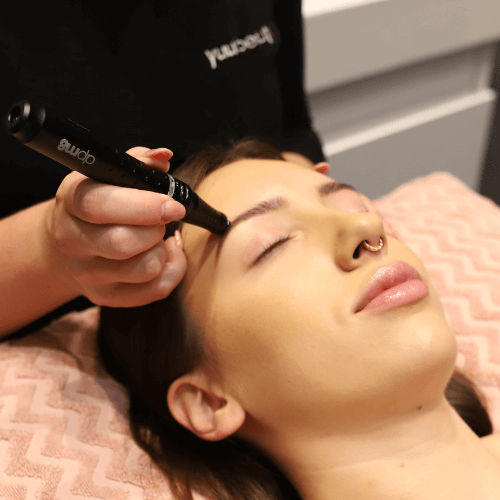 Dermapen Face & Neck
Scar repairing, collagen boosting therapy
Dermapen Face & Neck
45mins £145 | Course of 3 £375
Dermapen has revolutionised micro-needling, this procedure is a form of collagen induction therapy where a series of needles penetrate skin causing thousands of micro injuries at a vertical angle. This leads to increased collagen production, which effectively repairs scars, reduces hyper-pigmentation and renews tired looking skin.
Book Now
Featured
in




Stay in touch
Receive the latest news and offers on exclusive new treatments, packages and more into your inbox!
Sign up to our newsletter today.