Soprano Titanium NIR Skin Tightening
---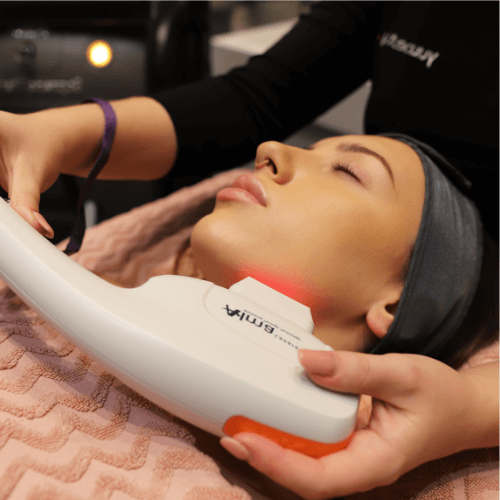 Soprano Titanium NIR Skin Tightening
Collagen promoting, skin firming nourishment
Soprano Titanium NIR Skin Tightening
1 area (25mins) £50 | Course of 5 £225
2 areas (40mins) £69 | Course of 5 £300
Commonly used for Face, Neck, Upper Arms & Abdomen, safe near-infrared light is passed over the skin, heating up the water content under the surface, causing collagen fibres to contract & tighten, smoothening out fine lines & tightening sagging skin. *A course is recommended.
Book Now
Featured
in




Stay in touch
Receive the latest news and offers on exclusive new treatments, packages and more into your inbox!
Sign up to our newsletter today.