Winter Wellbeing: Your Seasonal Self-Care Guide
---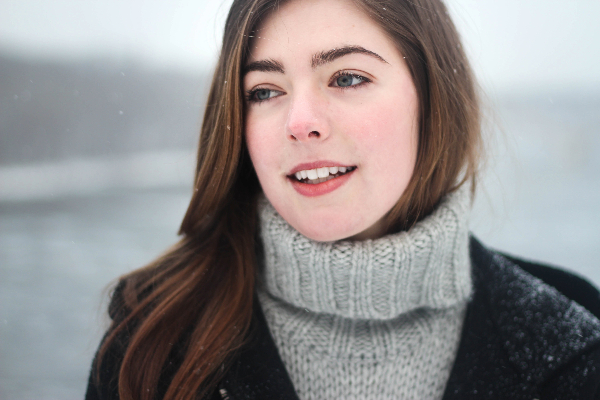 16 November 2023
The holidays are just around the corner, bringing both joy and a little bit of chaos. As the days get shorter, the weather gets colder and the seasonal stress starts to creep in, taking care of yourself becomes more important than ever. This can be tough with all the festivities going on, but at Yuu Beauty we're here to provide you with your guide to winter wellness.
Seasonal Skincare
The cold weather can be harsh on your skin, but a good, consistent winter skincare routine can make all the difference. Need a little extra moisture boost? Our Sweet Collection Facial Treatment offers intense nourishment, combating dryness, dehydration, and signs of stress and ageing. It's not uncommon for the cold to affect our skins' elasticity either. If your skin is feeling a little less plump around this time of year, book in for one of our rejuvenating CACI Express Hydrating Facials.
Restoring Inner Balance
At Yuu Beauty, we offer an array of massage treatments to help relieve the seasonal stress and restore your inner balance. Experience our Stress-Fix Massage which combines Swedish and deep tissue techniques to leave you feeling relaxed and renewed. Or, indulge in our Yuu Relax Massage Pack which offers a muscle-melting hot lava shell massage complemented by a soothing foot ritual and a dreamy pressure-point head massage, topped with an eye treatment to revitalise tired eyes… the ultimate pick-me-up!
Feeling Good Inside-Out
A pre-holiday pamper should never be underestimated. From gel manicures to spray tans, HD brows and LVL lash lifts, we've got you covered. We also offer both wax and laser hair removal treatments to leave you feeling prepped and polished for all the upcoming celebrations. Browse all of our beauty treatments here.
Mindfulness
Feeling a little overwhelmed? During a season of togetherness, we can easily forget to leave some time for ourselves. In the rare quiet moment, practice mindfulness and meditation techniques to help you navigate the festivities with a clearer, calmer state of mind. If you struggle to settle down, aromatherapy is your best friend. Fill your surroundings with essential oils such as lavender, chamomile and eucalyptus which are great for promoting relaxation and stress reduction, so you can sit back and enjoy some all-important me-time.
Prioritise your wellbeing this winter and indulge in the beauty of self-care.


Get holiday ready by joining our Edinburgh Beauty Club to save on treatments, try new products for less and get exclusive access to our new arrivals.
Back
Featured
in




Fancy 10% Off?
Join our mailing list and get 10% off products, plus you'll get all our latest news, offers and tips so you never miss out.
Sign up to our newsletter today.